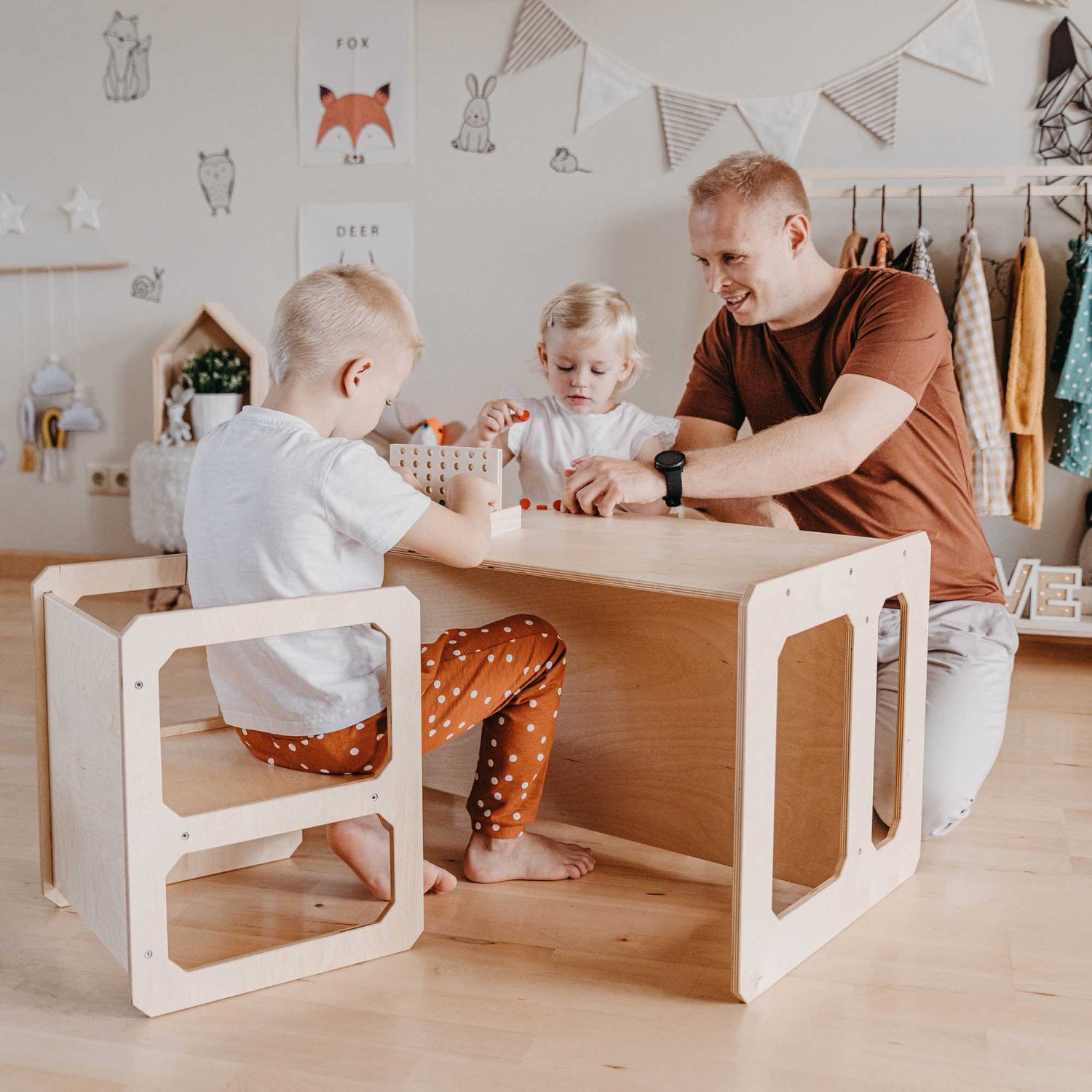 Where are you located?

We're located in the European Union, Northern Europe in Latvia. We ship orders worldwide to more than 60 countries using FedEx, TNT, UPS, etc.
How fast are the delivery times?

We ship out most orders in 1-2 business days, some larger items take 5-10 business days to ship out. Shipping itself takes anywhere from 3 days to 2 weeks, depending on the end recipient's location. Keep in mind that shipping companies may have delays closer to major holidays, like Christmas.
What shipping services do you use?

We work with trusted shipping partners like FedEx, TNT, and UPS. Your package is fully insured during transit and will be delivered right to your doorstep.

We understand that sometimes accidents happen. If, by any chance, your item gets damaged during shipping, don't worry! Just get in touch with us within 72 hours after the delivery, and we'll talk to the shipping company and make sure they take responsibility. If needed, we'll happily send you a replacement to make things right. So, no stress, we've got you covered!
Can you deliver to the military base, APO, or PO Box?

We do not deliver to PO boxes, APO, FPO, or DPO addresses. We need the physical address of your location to deliver the order.
What happens if the order is lost or damaged during shipping?

We ship worldwide with minimal issues. All products are insured during shipping for your peace of mind. If your order arrives damaged (unlikely, but just in case), no worries! Reach out to us within 72 hours after the delivery with photos of the damaged box and item, and we'll take care of it. It's important to provide the photos of damages otherwise the insurance won't be able to cover it. If needed, we'll happily send you a replacement to make things right.
Do you offer Free shipping?

We do offer free shipping to most of the EU countries and for some products to the USA and Canada. Unfortunately, due to the shipping company fares, we cannot offer free shipping to all the destinations.
Are customs taxes applied to my order?

Orders to the US and EU won't have any customs tax. However, for certain countries (including, but not limited to the UK, Canada, and Switzerland), taxes (customs, VAT, or others) may apply upon delivery or after it.
Please note that we cannot control or influence these fees in any way. As a result, we are not responsible for any customs, fees, taxes, or duties imposed during the delivery process to these countries. If such charges are incurred, they will be the responsibility of the recipient.

Can I speed up the shipping time?

Normally, shipping takes approximately 3-10 business days. If you require express shipping, simply reach out to us at info@sweethomefromwood.com, and include the specific delivery address. We'll then request the express shipping costs from the shipping company for you.
What's the difference between pine and birch wood as a bed material?

Pine is a slightly softer wood, and our pine beds are coated in beeswax. Birch is a heavier, stronger wood; from a visual perspective, it is lighter in color and you will see less of the wood grain. Our birch beds are coated in beeswax and left unpainted. Painted beds are made from pine wood and then painted with a water-based color.
Are your products certified?

Our products have different CE certifications and meet the following safety requirements:

EN 71-1:2014+A1:2018 Safety of toys - Part 1: Mechanical and physical properties for activity toys
EN 71-2:2021 Safety of toys - Part 2: Flammability
EN 71-8:2018 Safety of toys - Part 8: Activity toys for domestic use
EN 71-3:2019+A1:2021 Safety of toys - Part 3: Migration of certain elements
What type of plywood do you use for other furniture besides beds?

We use local Baltic birch plywood crafted from layers of birch wood veneer that are bonded together with adhesive. Birch plywood is known for its strength and durability. It can withstand the wear and tear that often comes with children using furniture. This is especially important for pieces that kids are likely to climb on. Our plywood has a light, uniform color, and smooth grain pattern.
Can I assemble and disassemble the bed multiple times?

Yes, you can assemble and disassemble our beds as many times as you need. We use metallic screw holes for precisely this purpose, and all necessary tools are included.
How easy is it to assemble your products?

All of our products are quite easy to assemble. We include all of the required tools and detailed instructions for a smooth assembly. Our beds usually take about 25-50 minutes to assemble, while kitchen towers can be assembled within 10 minutes or less. It's a safe and fun activity to do with your children.
Is there warranty for your products?

Yes, we offer a 1-year warranty on all of our products. If you need to make a warranty claim, simply contact our customer support team. They will guide you through the process, and we'll work quickly to resolve the issue and get your product back to you.
What varnish do you use? Is it safe?

The varnish we use on our products is non-toxic and child-friendly, ensuring that your family can enjoy our furniture without any concerns about harmful chemicals. Our products are covered with water-based VOC-free paint natural beeswax or UV lacquer depending on the product.
Why should I use slats or a box spring under my mattress?

Slats or a box spring create a stable and even foundation for your mattress. This support helps distribute your body weight more evenly, reducing stress on the mattress and preventing premature sagging or wear. They also provide space for mattress ventilation, which prolongs the life of your mattress and is especially important for those with allergies, in colder or variable climates, and high humidity.
How can I return or exchange an item?

The customer is responsible for covering the shipping costs for returning the item and any customs or taxes incurred during the return process. If the total return shipping and import taxes exceed the item's purchase value, the item will not be refunded, and it will be discarded by the shipping company. Once we receive the returned item, we will issue a refund for the order price.

Please keep in mind that the initial shipping costs are non-refundable. Also, please note that we do not offer exchanges. Read our full returns policy here.
Popular products
Loved by 50,000+ families worldwide