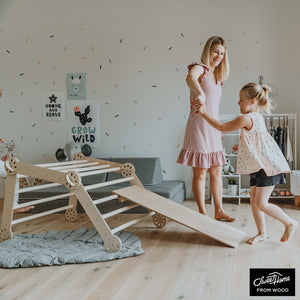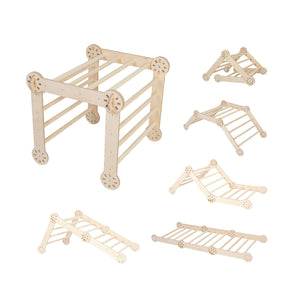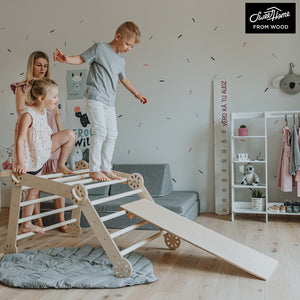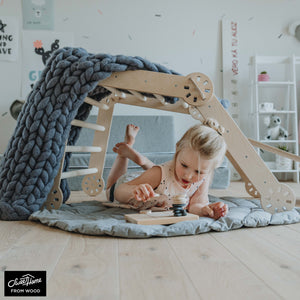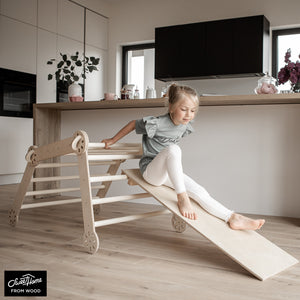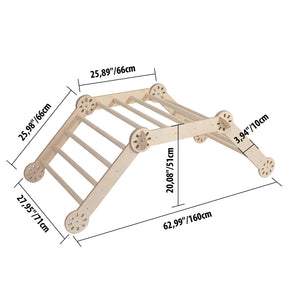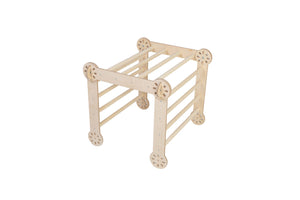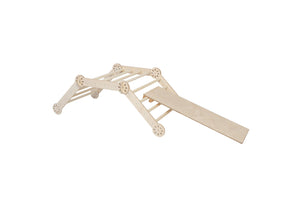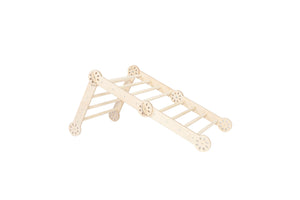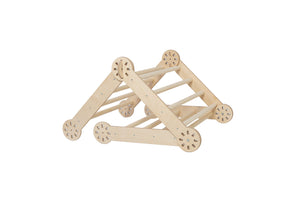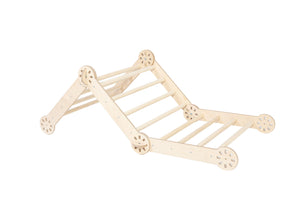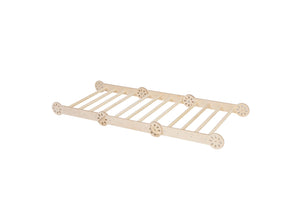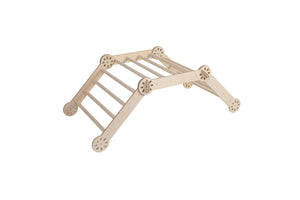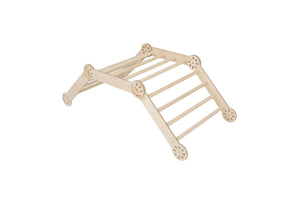 Product image 1

Product image 2

Product image 3

Product image 4

Product image 5

Product image 6

Product image 7
Product image 8
Product image 9

Product image 10

Product image 11

Product image 12

Product image 13

Product image 14
Product image 15

Product image 16

Transformable wooden activity gym or climb triangle without or with the climbing ramp is the perfect eco toy and toddler climbing toy for active kids. Crafted from birch plywood and with a sturdy design, this baby play gym or kids ladder is perfect as the first birthday gift, newborn, toddler, or preschooler, and siblings gift as well. Baby climber grows together with your child, just add as many new extensions as needed.
If your little one loves to climb, then it is the best indoor toy and just perfect for him or her! Give this triangle the perfect accent to their Montessori bedroom and help them enjoy the indoor learning experience to the fullest!

Improve your toddler's gross motor skills and enjoy the advantages of a baby activity gym with this Foldable triangle ladder or climbing gym.

Besides so much fun and positive emotions while playing with triangles it will also
• Develop Gross motor skills
• Encourage open-ended play
• Improve problem-solving skills
• Encourage independent play
• Boost self-confidence
• Encouraging curiosity
• Gain physical self-awareness
• Increase spatial awareness
• Provide vestibular stimulation (for learning about balance)

SPECIFICATION

SPECIFICATION
Side rails thickness: 1,2 cm (0,47")
Rod diameter: 2.8cm (1,10")
Climbing ramp thickness: 1,2cm (0,47")
Climbing ramp weight: 3,6 kg (7lb)
Weight capacity: 90 kg (198.4lb)
ASSEMBLY
We attach instruction and all that is needed to assemble it. Assembling is quite easy so you don't have to worry about it.

SAFETY
The climber has received safety certification
EN 71-1:2014+A1:2018  Safety of toys- - Part 1. Mechanical and physical properties.
EN 71-2:2020 Safety of toys - Part 2: Flammability
EN 71-3:2019+A1:2021
EN 71-8:2018 specific requirement for activity of toys for domestic use
EN 71-9:2005+A1:2007

COPYRIGHT/INTELLECTUAL PROPERTY- Our kitchen stools are protected by Registered Community Design (RCD) 008475586-0001. Any illegal use of this design and pictures will result in official litigation.
We at all times suggest having adult supervision for the extra safety of your child. We cannot be held responsible for accidents.
SHIPPING
Production time is 1-14 days. We ship with TNT/ FedEx or UPS and shipping usually takes 3 days to 2 weeks.
US, Canada FREE shipping
European Union and UK FREE shipping
Australia, New Zealand, Singapore, Hong Kong Check during checkout
To other countries CHECK DURING CHECKOUT
Cannot choose your country as a destination? Please contact me at info@sweethomefromwood.com
Created for your child
"Sweet Home From Wood" grew from what we created for our children, so you can be sure it is safe, durable, and easy to use.